Basic Installation

Introduction
Preparation
Installation
Getting Started – Next Step
This document will guide you through a Single Site Activation for UsersWP. Please see the Network Activation instructions if you want to run UsersWP on your Multisite Network.
For these instructions, we will assume you have completed the following:
Navigate to WordPress – Settings – Permalinks
Choose Post Name or any other settings besides Plain.
Save Permalinks Settings
Navigate to: Settings – Permalinks – Common Settings.
Choose Post Name or any setting other than plain. We recommend Post Name, but any settings besides plain will work.
Save the Permalinks Settings.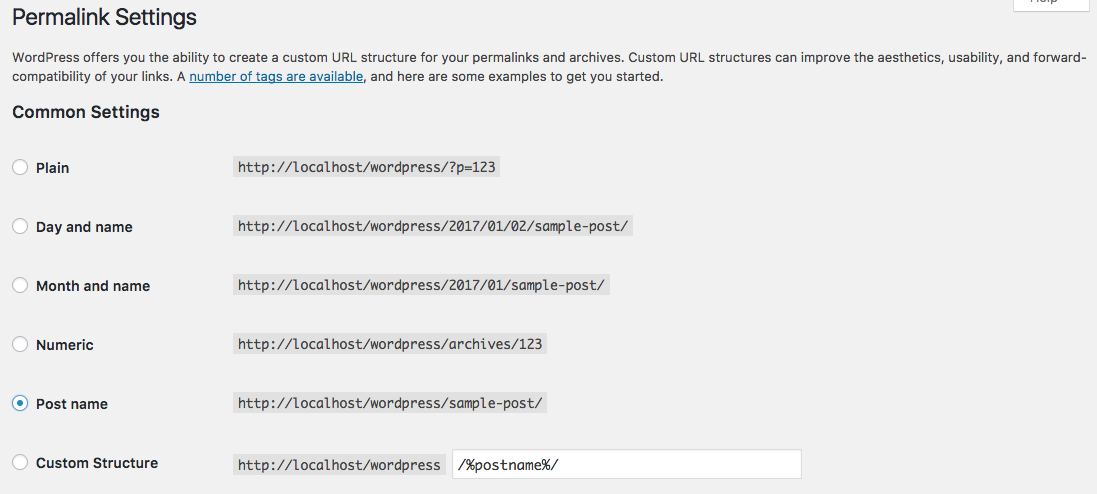 Automatic installation
Navigate to Plugins > Add New
Search for UsersWP
Install, then Activate
Manual installation
Download the plugin from https://wordpress.org/plugins/userswp/.
In your WordPress backend, go to: Plugins > Add New > Upload Plugin
Select the file you downloaded and click "Install Now" and proceed to Activate.
Proceed to the Basic Settings page to review important settings.